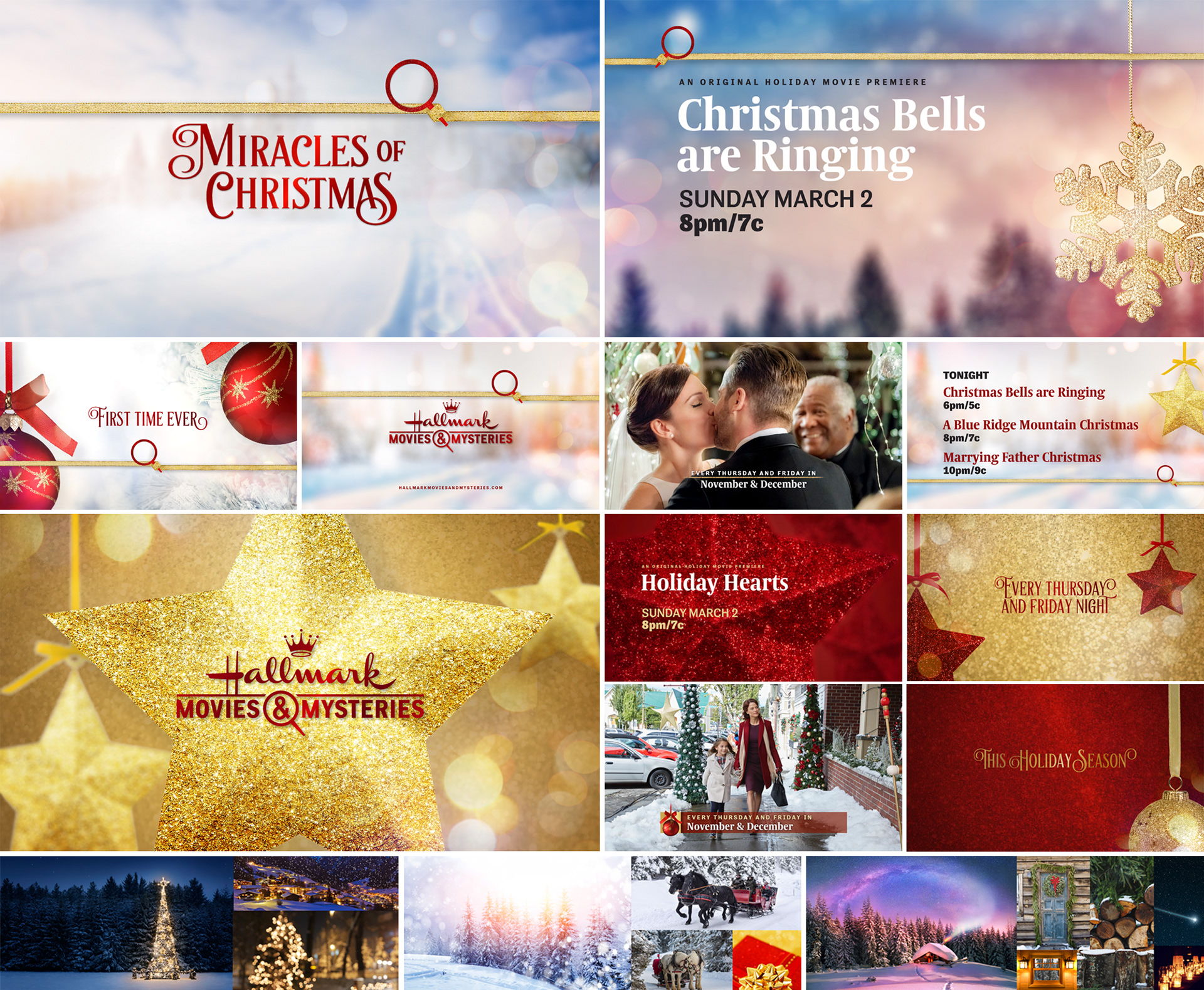 Design development for Hallmark Movies & Mysteries channel 'Miracles of Christmas' strand, as well as 'Holiday Original Movies Premiere' branding. After collaborating on successful pitch material I created designs and styling spanning all on screen presentation, 
plus generated mini ident concepts. For Red Bee Creative.
Fun character illustrations and style frames for Sky VIP promo, for Ink and Giants.

A simple yet striking sting animation promoting Noughts & Crosses during Stormzy's appearance at One Big Weekend. For BBC Creative.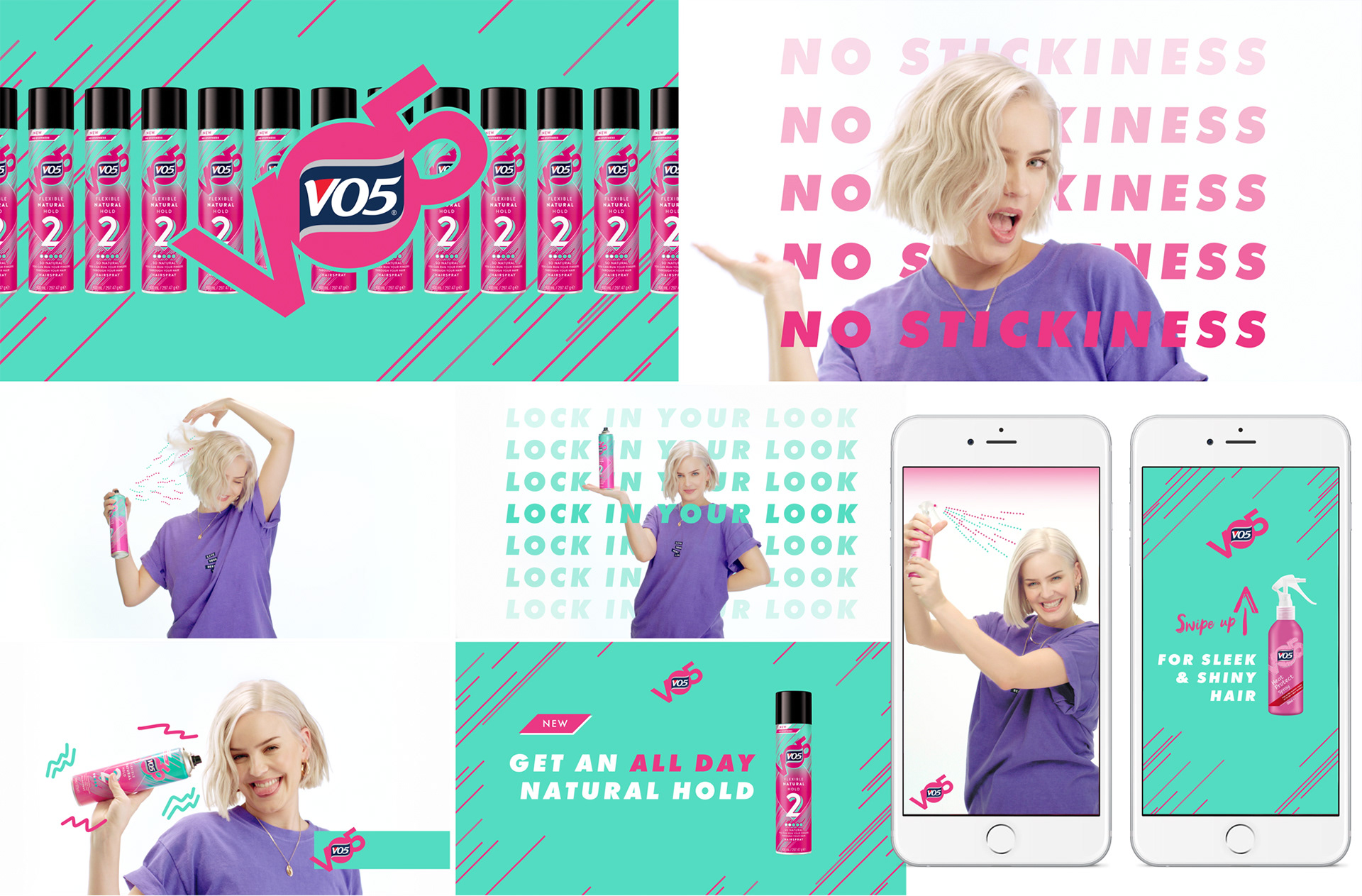 Social films for VO5, featuring Anne Marie. I animated and composited graphic elements, tracked movement for stylised product demos and created full frame openers/end slates for both horizontal and landscape formats. For Make 
Films.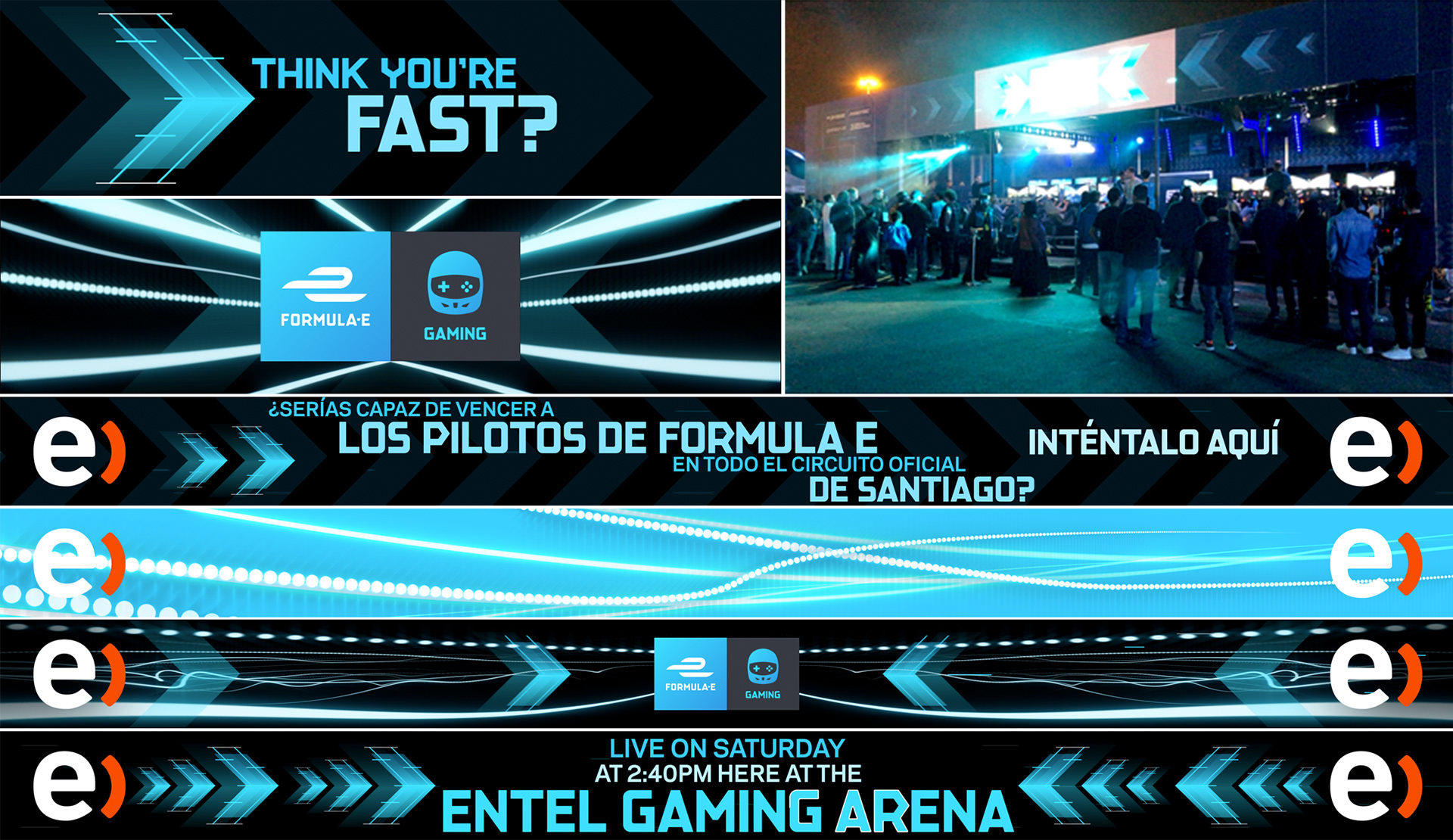 Formula E asked me to design and animate dynamic sequences for LED screens to grab the fans attention and relay messaging information in their 'Gaming Zone' at ePrix events around the world. I created looping movies based on their chevron branding and Electric Blue brand palette.
I repurposed the Strictly Come Dancing promo endboard to create bespoke versions for their 'specials' episodes. A combination of 3D and 2D animation plus grading created fun themed animations for 'Movies week', Halloween, 'Musicals week' and 'Blackpool week'. For BBC Creative.
I created the titles and graphic map sequences for 5 episodes of Cruising With Jane McDonald, for Channel 5 / Viacom.
Exploring a new workflow method I created all the illustrative location icons in Procreate on the iPad Pro.

Brand launch video for BBC Sounds - I created animated backgrounds using brand assets and composited/graded green screen talent for this social content. For BBC Creative.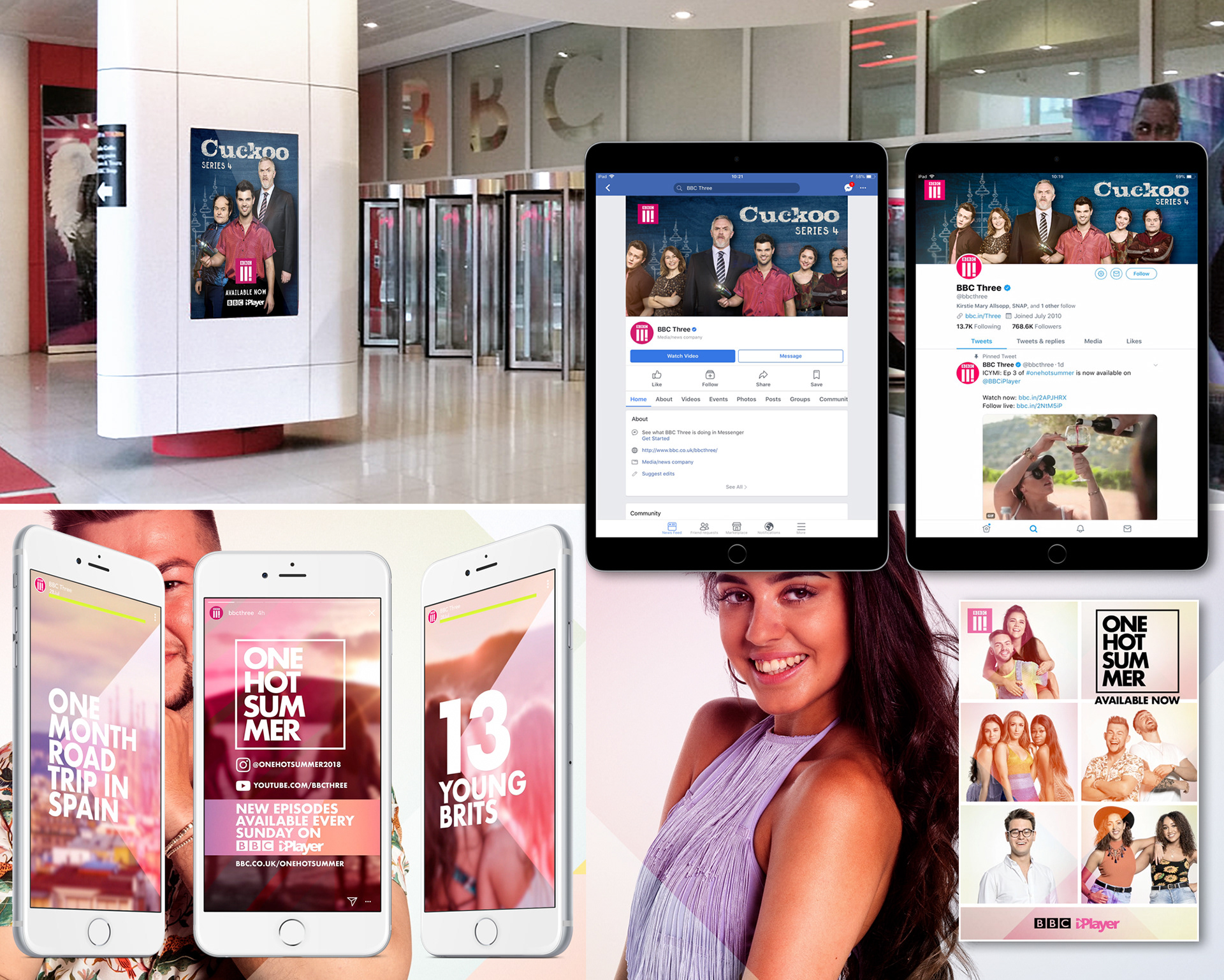 Digital assets for a new series of Cuckoo on BBC Three, including animated social headers and videos for BBC digital screens. Also for BBC Three, I created digital campaign assets for One Hot Summer, to appear across all social media platforms and press announcement events. For BBC Creative.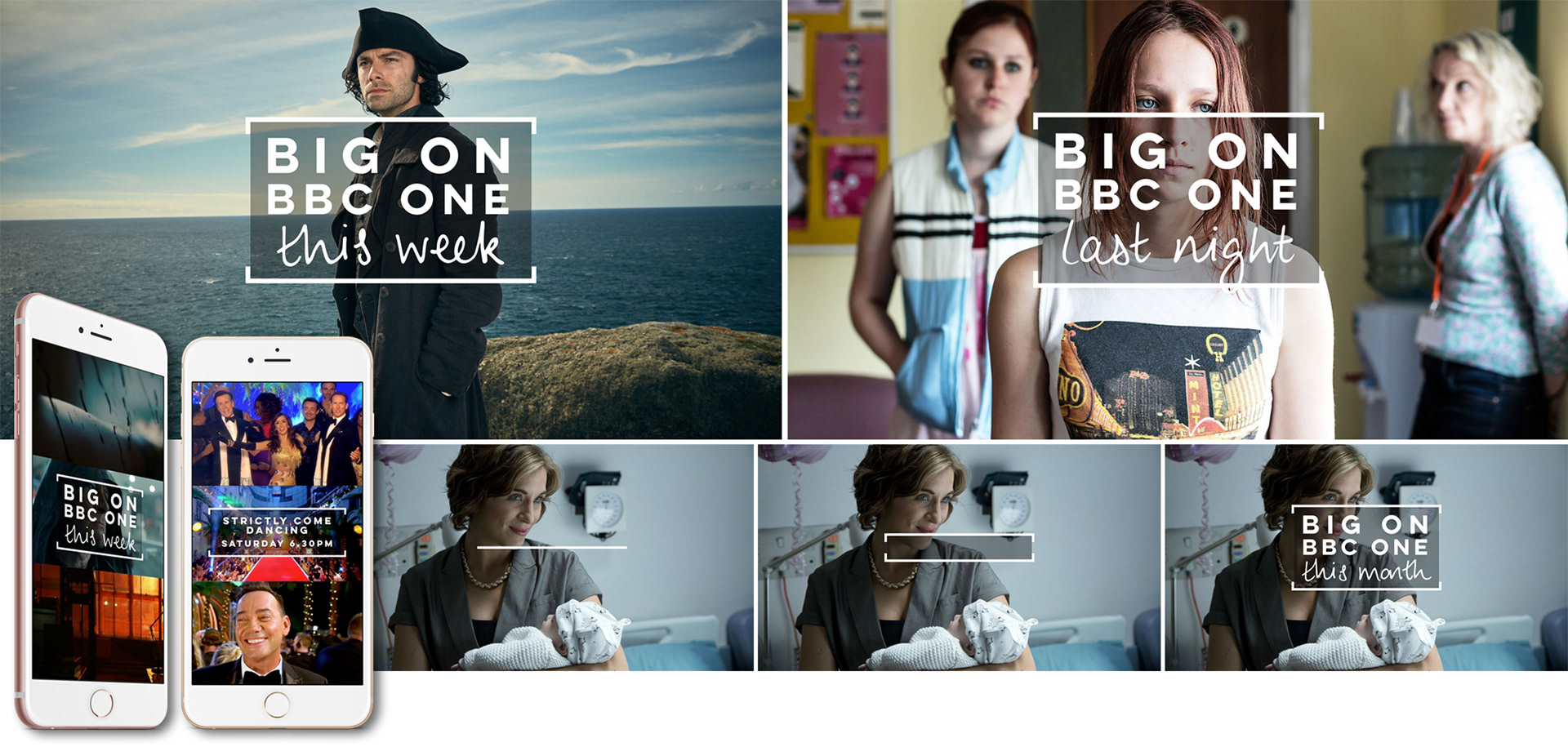 I designed the broadcast and social branding for 'Big on BBC One', a bundles campaign conceived to appeal to the hard to reach 25-44 audience. The campaign achieved top benchmark scores and became 'campaign of the month' across the BBC. For BBC Creative.
Promotional brand styling for 'Pitch Battle', a prime time Saturday evening show on BBC One. For BBC Creative.




Various motion graphics projects for promo output across the BBC network. For BBC Creative.


Whilst working at Red Bee Media I designed and animated the on-screen presentation package for Christmas on BBC One, along with concept generation and styling of the accompanying Christmas idents (directed by Matt Losasso).

A small selection of promotion and navigation deliverables from channel branding projects for UKTV's 'Dave' and RTÉ2 (Ireland). Design and animated by myself whilst at Red Bee Media. Dave design concept by Luke Tilly. 







Channel branding work for Abu Dhabi Television. I was primarily responsible for ADTV Drama and News channels, whilst overseeing consistency across the entire network rebranding (on and off air). Concept generation, design, shoot direction and art direction across idents, on screen presentation and a news graphics package. 3D design/animation by David Whatley, David Farquharson and Dianne Dela Torre Dobes. Red Bee Media.
Channel re-fresh for CBC (Egypt) whilst at Red Bee Media. I led this project from concept generation through to delivery, consisting of a new set of live action idents and on screen graphics package (with alternate Ramadan versioning). OSP 3D animation by Simon Graham. Idents directed by Ian Wormleighton.


Design and art direction for BBC Sport's brand refresh. Delivery of a complex package of information graphics to work across many sports, provided to external suppliers, internal edit teams and real time gfx systems.



Various title sequences designed, directed and art directed for BBC Sport. Olympic Grandstand & Commonwealth Games titles directed by Paul Mitchell.

Brand refresh for UKTV's G.O.L.D. channel. On screen presentation package plus new ident designed and art directed by myself. Animation by Teak Tse and Simon Graham. Red Bee Media.


Brand refresh for La7 (Italy). A logo centric solution carried through new idents and a 3D OSP design including cross promotional deliverables. 
OSP animation by Nino Vrana and Peter Dobes. Idents directed by Jane Fielder. Red Bee Media.

Motion graphics (reacting to audio sound bed) for a BBC Radio 3 promotion designed and animated by myself whilst at Red Bee Media.


A variety of channel branding projects, promo spots, navigation templates and programme content created whilst working at Red Bee Media & BBC.